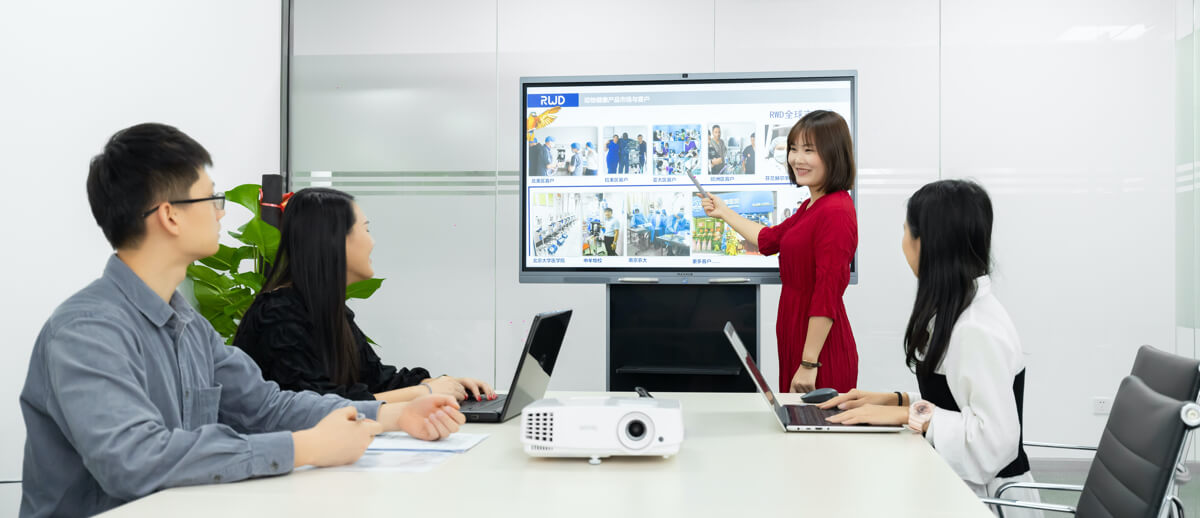 At RWD we have believe that effective research and development coupled with talent is our company's cornerstone and competitive strength. More than 17 years of experience has helped us develop a keen understanding of the unique needs of the marketplace.
We invest more than 10% of our gross revenue in technology research and new product development every year to stay ahead of the curve. In 2018, our product research and development personnel accounted for more than 30% of our total human resources.
A competent R&D team has helped RWD obtain nearly 100 invention and utility model patents worldwide, mastering core technologies in many fields such as neuroscience research, molecular and cellular research, respiration and anesthesia, pathological diagnosis products, and more.
Based on the Chinese market and serving customers around the world, RWD has not only achieved a strong reputation and advantage in the fields of respiratory anesthesia, neuroscience research, animal behavior research, surgery and nursing, and pathological analysis, but also gained constant trust and support from our domestic and foreign customers through 19 years of efforts.
We have stable, long-term cooperative relations with many research institutes and animal medical institutions in China and other parts of the world.
RWD lays a heavy focus on drawing on the basic research results from these institutes, continuing in innovation, and customer-focused research and development. This helps us to promote the advancement and development of life sciences, animal health medical devices and clinics.